Your direct link to manufacturing in China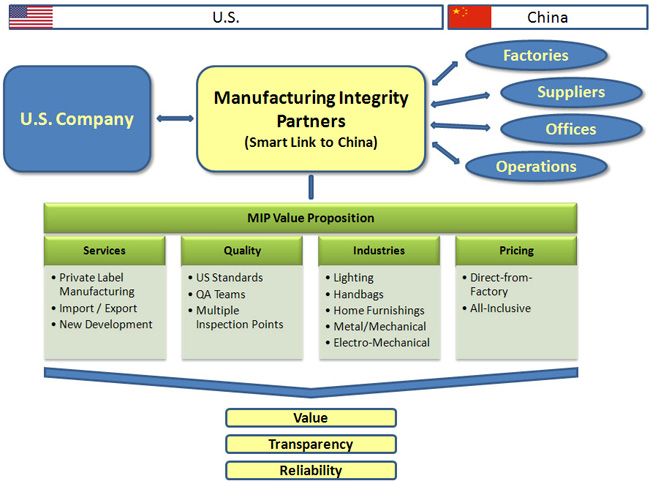 Manufacturing Integrity Partners (MIP) is your direct link to manufacturing in China, without the commonrisks associating with working in China.
Click on the tabs to the left to learn how we can help you benefit from the resources in China without hassles, complications, or unnecessary liability.
MIP has combined our decades of engineering and design expertise from the U.S. with our tremendous manufacturing capabilities and network from China. The result is a truly innovative and valuable organization that allows U.S. companies to benefit from the low-costs of manufacturing, but without the risks of low or inconsistent quality, IP theft, unmanageable logistics, or simple miscommunication. MIP is your link to manufacturing and manufacturers in China.
Any organization interested in learning more about how MIP can help you benefit from manufacturing in China can reach us with the following information.